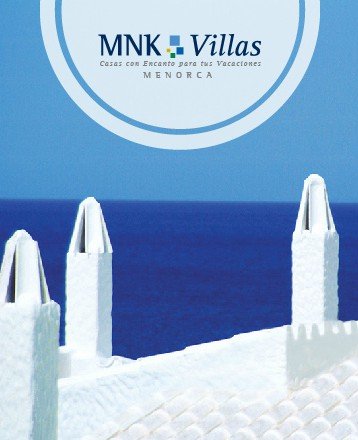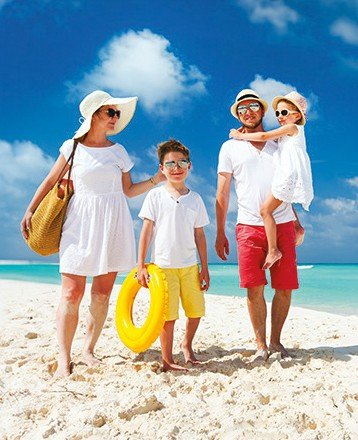 Menorca is one of Spain's quintessential tourist destinations. It is also the most family-friendly of the Balearic Islands. For this reason many families wish to visit Menorca and they choose to rent holiday homes in Menorca. Why do they prefer to rent holiday homes in Menorca? Most families are looking for a holiday which is as family-centred as possible and what better way than to spend it in villas in Menorca where they can enjoy all the home comforts as well as the luxury of having a private pool just for them?
Those who visit this island do so for a number of reasons: to discover its pristine beaches; its exceptional climate throughout the entire year and, especially, during the summer; its customs; and its serenity. And speaking of serenity, we must not forget the obvious: the villas in Menorca are known for their tranquillity, their privacy and, of course, for the warm welcome which the owners extend to visitors. If getting to know the island is a treat in itself, imagine discovering the magic of the Menorcan villas.
Travelling to Menorca and spending your summer holidays in this wonderful island are synonymous with pleasure, relaxation and having fun. There are as many leisure and entertainment options as there are villas in Menorca, so, rest assured, on this fascinating island you will never have time to get bored. Furthermore, the odds of experiencing a holiday of a lifetime when visiting the island are multiplied if you also choose to rent a luxury house in Menorca. Yes, that's right!
You want to know why?
Because renting a holiday home in Menorca offers travellers the opportunity to choose the home of their dreams so they can enjoy an unforgettable holiday.
Renting a holiday home in Menorca through MNK Villas is not just an option, it's the best option. Because at MNK Villas, the selection criteria for our villas in Menorca are extremely demanding. First and foremost, we seek to guarantee the privacy, comfort and tranquillity for all our guests. Because you are our top priority.
When renting villas in Menorca, tourists, like yourself, are not only able to browse a vast number of holiday homes in Menorca to help them choose the one that they like best but, as all of them are known for their luxury and comfort, families like yours will never want to leave them.
Renting luxury houses in Menorca is, therefore, an inviting option for enthusiastic travellers who want to enjoy a luxury family holiday as well as a location for complete relaxation.
For those occasions when you want to spend time with the family, renting villas in Menorca is not just an option; its the best option. Especially if you take into account that, in these villas, guests like yourself will have every comfort they could possible want. You will see how, in Menorca and in MNK Villas, we get to know you.
Because the Menorcans themselves are very family-minded, which is why we love to welcome you as if you were family. But we are also very traditional and at MNK Villas we select the villas in Menorca using strict criteria. We look after your interests!
How about if, instead of telling you about it, you come and discover it for yourself by visiting Menorca and staying at an MNK Villas?