Wake up every day in one of the few places where the Mediterranean is like it used to be 30 years ago. Stay in a Biosphere Reserve, on the island that for more than 4.000 years has been the delight of Talayotics, Carthaginians, Romans, Muslims, Pirates, Turks, Spaniards, French and English. Enjoy the very special Mediterranean setting that has been shaped by our customs and those of these ancient 'tourists'.
Would you like to share a few days of Menorcan life with us? We will whisper in your ear some secrets that only those from the island know. We'll tell you how to get to that unspoilt and hidden cove where the sun sets while you enjoy the best bathe of your life. Or where to find the old shoemaker who makes "abarcas" (local sandals) so soft you won't know you're wearing them. Or that small fishermen's tavern that only the locals know. And lots of other islander secrets!
The size of Menorca (48km x 20km) allows you to discover much of the island during your stay. Thinking of you, we have divided the island in seven areas to discover, each with its particular charm…
Binibeca and South East Beaches
The fishing village of Binibeca represents the traditional Menorcan architecture next to the sea. In and around the village you will find various shops and restaurants.
You can also stay in Punta Prima with its beautiful beach of crystal clear waters and views of the lighthouse on the "Isla del Aire".
From east to west, Son Ganxo, Biniancolla, Torret de Baix, Binibeca, Binissafulller, Cap d'en Font, Biniparratx, Binidalí and Es Canutells, this part of the coast offers you many villas, all within close proximity to the beach.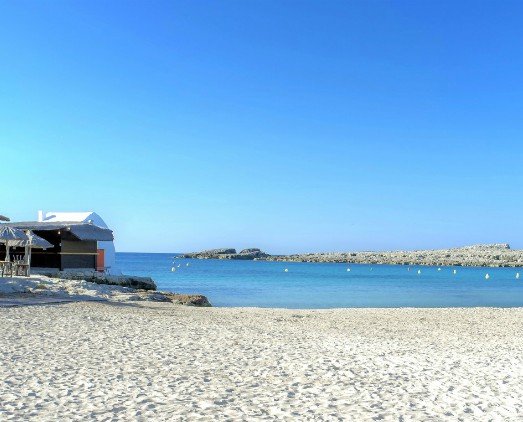 ---
Mahón, Harbor and Surroundings
Worth a visit is Mahon, the capital of the island. The beautiful harbor (the largest natural harbor in the Mediterranean), that was conquered for boat refuge by the English, French and Spanish empires during the 18th century, today offers a variety of shops and restaurants along the promenade. Mahon centre has been revitalized in the past years and a walk through the traditional streets and a visit to the churches are also worth a visit.
Properties in this area are overlooking Mahon port and a short distance from Cala Mesquida beach.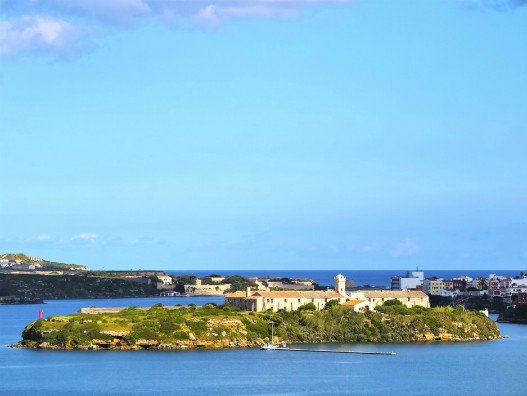 ---
Sant Lluís y Neighborhoods
A whitewashed house in the town square, or in the cool street in which the light and the shadows dance on the white walls and the green windows. A whitewashed house, typically Menorcan, with a small garden and surrounded by locals. A whitewashed house next to the tavern where the locals gather and where you can sample local delicacies.
We invite you to stay in one of our houses in S'Ullestrar, Torret or Pou Nou.
An authentic Menorcan experience and very close to south east coast beaches.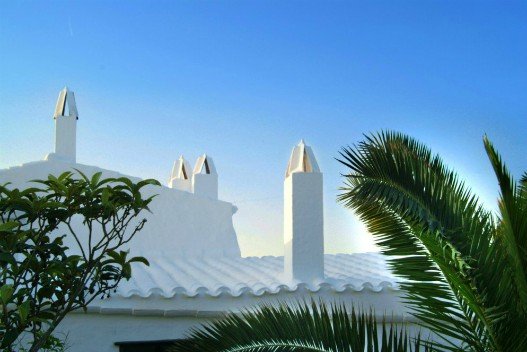 ---
Menorca Rural
Imagine being the lord of the manor in one of our farmhouses, surrounded by 60 to 80 hectares of land. A number of these properties are working farms, enhancing your authentic rural Menorca experience.
These houses offer all modern installation and are a short distance from the islands marvelous beaches and coves.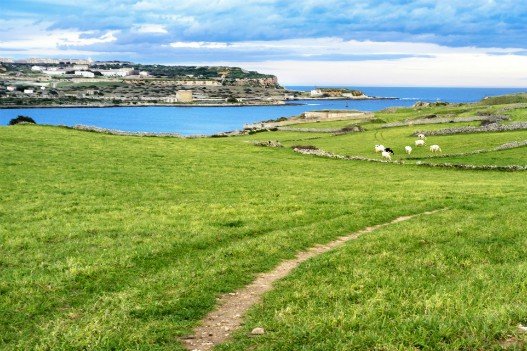 ---
Fornells and North Coast
Fornells, a fishing village well known for the famous lobster stew, "caldereta de langsota", boasts a promenade with beautiful bay views. In this part of the island you will find many unspoilt beaches along the rugged coast, Faváritx, Cavallieria, Tirant, Binimel.la and Pregonda, all worth a visit.
We recommend a visit to the majestic Favártx and Cavalleria lighthouses, both with spectacular sea views.
Other than Fornells and its surroundings, you will find villas in Son Parc (location of the islands only golf course), Port of Addaia, Macaret, Punta Grossa and Arenal d'en Castell.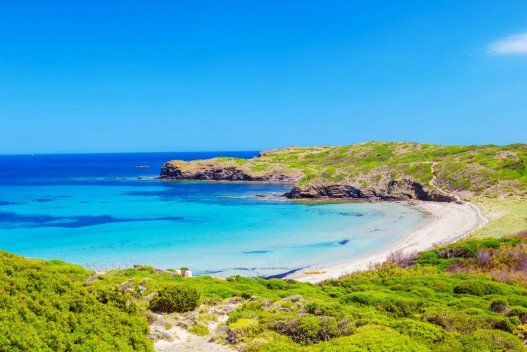 ---
Son Bou, Santo Tomás and Cala Galdana beach
These three urbanizations are the most complete "tourist resorts" in Menorca; offering villas, hotels, restaurants and shops, all within walking distance to the beach. Beaches with white sand and crystal waters equipped with tourist installations.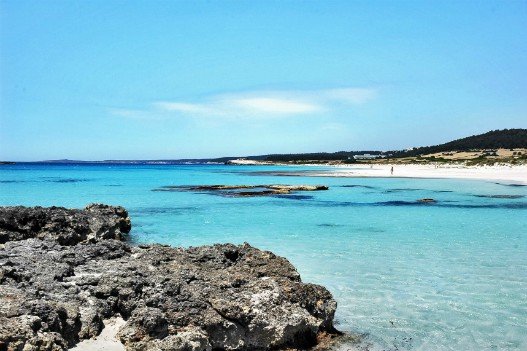 ---
Ciutadella and Coves
Ciutadella, the noble city, was the ancient capital of the island and houses Menorcas Cathedral. A stroll through the ancient pedestrian streets and along the harbor is recommended.
At a short distance from the city, you have the opportunity to visit Menorcas most renowned and unspoilt coves: Macarella and Macarelleta, Mitjana and Mitjaneta, Trebalúger, Turqueta, Escorxada, Son Saura, La Vall.
Properties in this area are located in Ciutadella and surrounding urbanizations; Artrutx, Cala Blanca, Santandria, Cala'n Brut and Cala Morell.